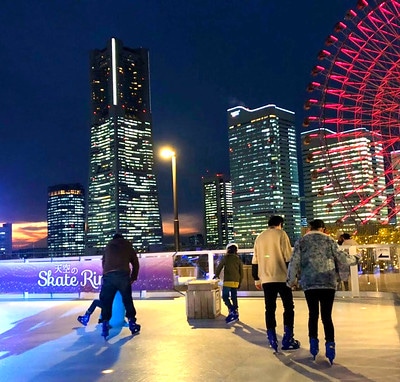 UNREAL ICE INSTALLS A NEW ICE RINK IN JAPAN
The Japanese city of Yokohama will enjoy a 216m2 Unreal Ice synthetic ice rink for 3 months.
Users can enjoy spectacular views of the skyline while skating as this skating rink has been installed on the roof of a shopping mall from which it's possible to see numerous skyscrapers and an amusement park.
Bears, penguins and seals are available for children to allow the whole family to enjoy the ice rink.
If you also want to buy or rent an ecological ice rink, request a quote by clicking here.