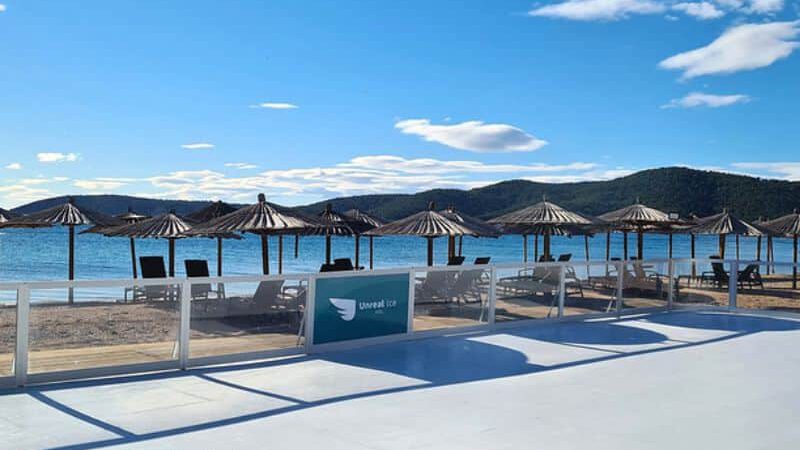 Synthetic ice rink sold to luxury hotel in Bahrain
Unreal Ice has just sold an artificial ice rink to a luxury hotel in Manama owned by the royal family of Bahrain. This 200m2 (2,150 square feet) ice skating rink will be installed between the pool and the beach, allowing users something unique: ice skating on the beach at over 30ºC (86ºF).
Unreal Ice ecological ice rinks can be installed all year round under any weather conditions with practically zero maintenance costs.
To request a purchase or rental quote click here.