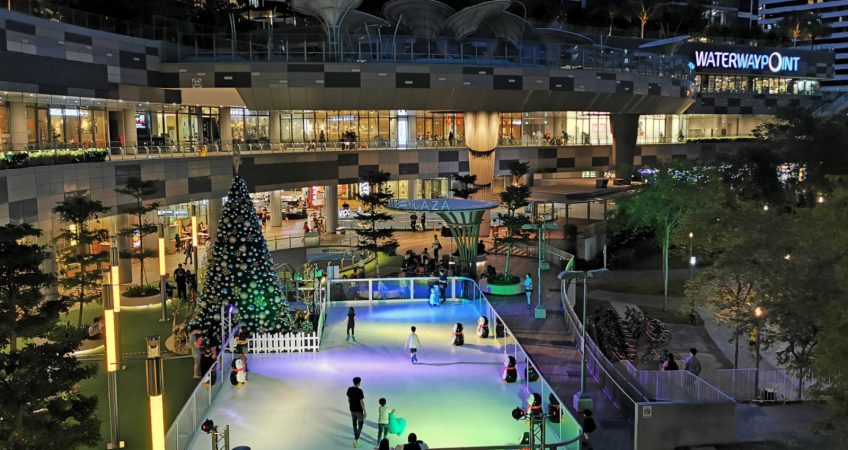 NEW SYNTHETIC ICE RINK IN SINGAPORE
Unreal Ice Rinks will install a new ecological ice rink in Singapore in December. It will have 200m2 (2,150 sq. Ft.) Will be installed outside the Waterway Point Mall.
Artificial ice rinks are an excellent leisure alternative for countries with tropical climate, such as Singapore, where it is virtually impossible (due to cooling costs) to install conventional ice rinks.
A large 7m-tall (23 ft) Christmas tree will be installed in the middle of the rink.
If you also want to buy or rent a synthetic ice rink, you can contact us by clicking here.