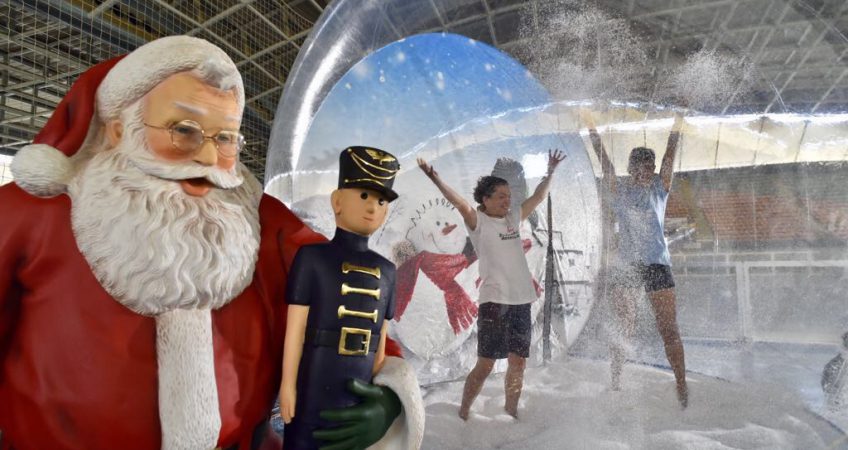 NEW SALES OF GIANT SNOW GLOBES IN THE U.S. AND SPAIN
Our exclusive giant snow globes have become a very popular attraction both as a complement to the ice rinks of Unreal Ice as an independent element.
This week, we have received two orders from Illinois (USA) and Barcelona (Spain) of our new model that includes an access corridor with reinforced structure that allows entering and leaving the attraction without the ball deflating.
Users of all ages love to take photos inside this huge inflatable globe of 3m that has a back canvas of Christmas theme. This sphere can be assembled and disassembled in just a few minutes and easily transported. We also offer accessories that allow you to complete the decoration of the same as artificial snow flakes, giant Santa, Christmas trees, gifts, etc.
If you are interested in obtaining more information about these products click here.