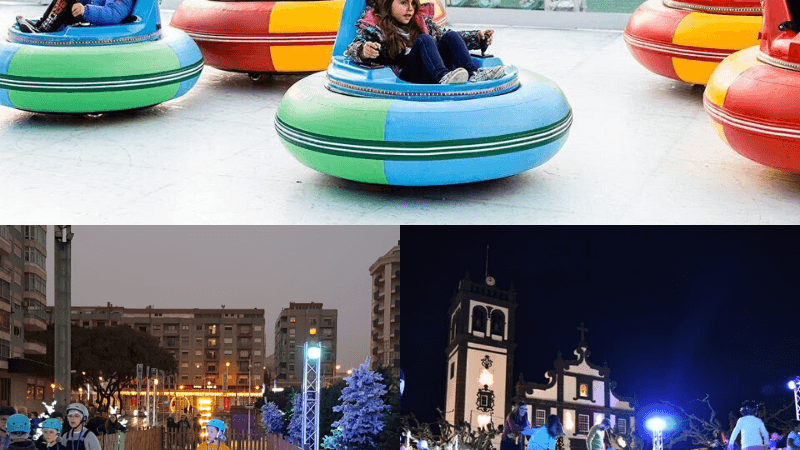 3 NEW ECO-FRIENDLY ICE RINKS IN PORTUGAL
Unreal Ice has installed 3 new synthetic ice rinks in Portugal on the occasion of the Christmas holidays. With these latest facilities, it consolidates its presence in the Portuguese country, where has already installed more than 10 ice-less skating rinks in recent months.
These latest artificial ice rinks have been installed in:
-Lagoa (Azores): 20x10m rectangular skating rink
-Óbidos: 200m2 rink for bumper cars on ice
– Almada: 200m2 ice skating track
Unreal Ice synthetic ice rinks are a worldwide success and are available for both purchase and rental. If you wish to receive more information and prices, please contact us by clicking here.