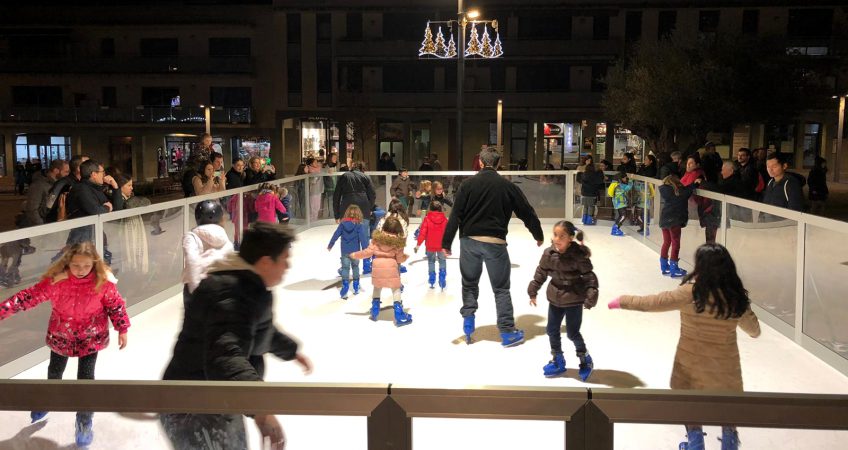 2 NEW ICE RINKS IN BARCELONA
Unreal Ice Rinks has installed two new ice rinks in the vicinity of Barcelona (Spain), specifically in Franqueses del Vallés and Barberá del Vallés. The first one is a synthetic ice rink of 98m2 and the second one has 300m2. Both are installed outdoors.
Our ecological ice rinks are one of the favorite attractions of the city councils due to their energy saving compared to conventional ice rinks and because they can be used under any weather conditions.
If you also want to rent or buy an artificial ice rink, request your budget today by clicking here.